About Us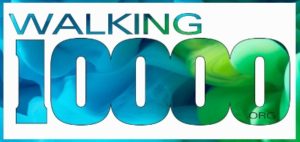 The International Governing Body (just like an Olympic Sport) of 10,000 Steps A Day
started in Japan in the 1960s, and soared in popularity in the 1980s, when Dr. Hatano
proved that 10,000 steps of activity burned about 15-20% of a day's caloric intake, and
that balance between the Resting Energy Expenditure (REE) and Exercise Energy
Expenditure was adequate to achieve and maintain a healthy body.
Y. Kato's father invented accurate pedometers to track this popular program in 1965.
Walking with pedometers became very popular in Japan. The USA discovered accurate
pedometers only when ACCUSPLIT imported them for researchers of physical
activity, starting with the A.C.T. Studies in the '90s.
Both Y. Kato and Dr. Hatano contribute, along with W. Ron Sutton, Mr.
Pedometer, to the growth of information about the 10,000 Steps A Day movement in
the USA at Walking10000.org