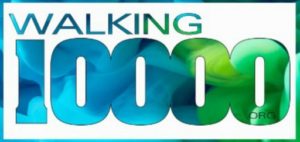 Steps to Better Health
Steps to Better Health, from The Cooper Institute, is a Step-by-Step Guide to get you up and moving and on your way to better health.  This guide will help you become more active one step at a time.  "There are many steps to better health such as improving your diet, managing your stress, and maintaining a healthy weight.  But the single most important step you can take for better health besides quit smoking is to get active. Research shows that low fitness is just as detrimental to your health as cigarette smoking."
The Cooper Institute recommends the use of a "Step Counter" to measure your activity and count the steps you take.  A step counter is a great motivator and will give the following benefits:
It will track your activity
It will increase your awareness of your current activity level.
It will help you set specific goals.
It will remind you to be active
it will provide immediate feedback.
As your steps start adding up, so will your health benefits.
The guide includes a weekly activity log, progress chart, tips to get more steps in at home, on vacation, and at work. it has information on Moderate Intensity Activity and will help you with ideas on getting the support you need and motivation to reach your goals.